It was Benjamin Franklin who famously said, 'Nothing is certain except death and taxes'. Times have changed. The other certainty is the evolution of technology in all aspects of life.
Marketing Technology has evolved, and Loyalty Technology is a big part of that evolution.
Technology has changed. Cast your mind back to the first mobile phones of the 1980s. From a heavy brick to a watch in 30 years. Mostly for the better.
For most Loyalty Programs, it is only relatively recently that Software As A Service (SaaS, or Cloud) based platforms came of age. By recently, it's this decade. And some, are still lagging with legacy systems.
Luckily for us, today there is a plethora of options. And the growth is phenomenal. The biggest challenge is who to choose.
Loyalty Technology Growth
Scott Brinker of Chief Martech regularly compiles a visual representation of the broader MarTech Industry, of which Loyalty and Engagement is a part of. The 2019 edition of the Marketing Technology Landscape has over 7,000 brands, compared to approximately 150 in 2011.
To put it into perspective: The Loyalty category had 4 listed in 2011. There are 171 listed in 2019.
Is that all of the Loyalty Technology providers?
The short answer is, No.
Of course, the category "Advocacy, Loyalty and Referrals" is quite broad also.
This CheifMarTech list is primarily North American based. There is some excellent Loyalty Technology out of Asia, such as Singapore based Perx and Avacado that are not included in the list. These two, amongst many others outside of the USA.
In fact, G2 has over 230 in their Loyalty Management Software Category.
The pool of options for your program is growing. Any of those International Providers and Start-Ups will love to have a client in Asia if they do not have one already.
How are these providers different?
Ideally, a platform does the basics right. A relational database of customers or members. An accrual mechanism. A redemption mechanism. That is what they should all do as a minimum. On top of that is their flavour of bells and whistles to provide differentiation.
These tech providers range from small startups to large multinationals, often who have been able to enter the space via acquisition.
And if they are not Cloud-based, they should likely not be in your consideration set. Pending, of course, your technical ecosystem.  Some industries such as Finance or Gambling may have further requirements around data security and PCI-DSS compliance. And as such may require a hybrid, internally hosted solution, or an internally developed solution.
Is that all I need? Just a Loyalty Platform?
Each brand is different. Different technical requirements. Different objectives. Perhaps legacy systems that require integration. Maybe it's not an accrual program. Some brands need integrations with the likes of POS or financial systems, and existing CRM or Marketing Automation platform. Some solutions are all in one.
There is no right answer for everyone. But there are people who can help you make that decision.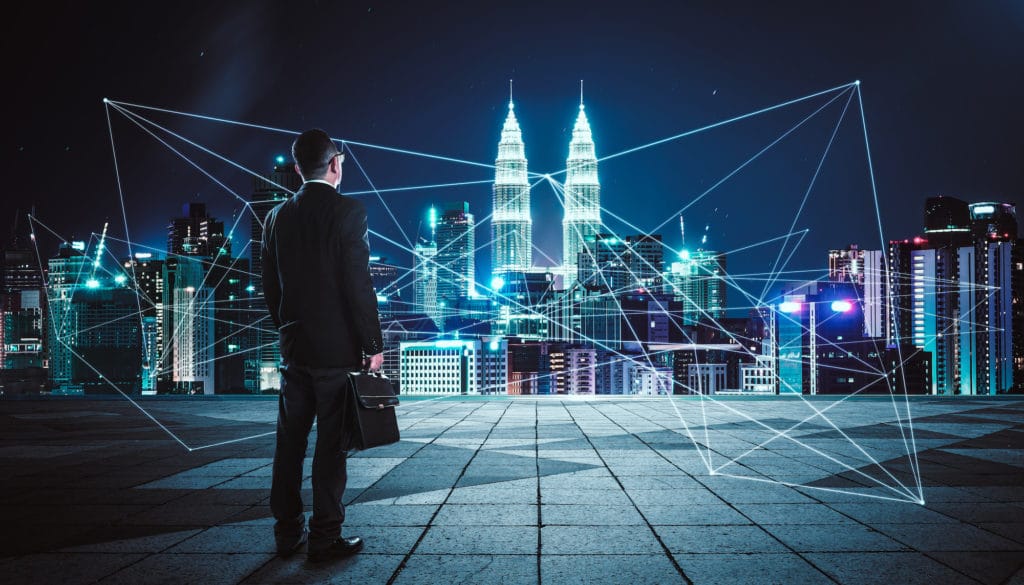 Blockchain & Cryptocurrency
Blockchain and Cryptocurrency are here to stay. There is no denying that. Even Facebook says so.
In the Loyalty industry, we need to look at what is in the market today, and how Blockchain as technology can make it better. As a core commonality, points or miles, or any accrual currency in question, is virtual. As is Cryptocurrency. The core difference is, broadly speaking:
Points or miles are infinitely issued. Cryptocurrencies, generally, have a capped or finite supply
Basic economic theory dictates that if demand is high and supply is limited, the price will increase. Therefore, a fluctuating value for Cryptocurrency could have a value increase in line with the demand as overall adoption increases.
Blockchain is decentralised. Therefore the risk of loyalty fraud is reduced due to the nature of the technical process.
Blockchain Loyalty Technology
From a purely Technical Operations perspective, is Blockchain a better solution for a Loyalty or Engagement Program? Most current platforms operate in real-time. Most current platforms integrate with the core infrastructure, partners, and other required MarTech.
However, one element that Blockchain does have in its favour is the possibility to create an ecosystem easily. Due to the nature of the technology itself, a process that typically took time (even in a real-time world) such as partner verifications and remittances can be done easily, quickly, and without risk of fraud.
Once a partner is connected, they are connected. So if they want to work with another partner, it is as simple as commercial terms, not another integration. The manpower costs alone of multiple integrations is a considerable cost-benefit.
What's Next?
Ignore the cliches and buzzwords. And focus on the most important thing — your customer.
If you are looking to bring in new technologies, such as AI, Live Chat, Blockchain and so on, it will only be advantageous to you if you use that technology to improve the experience for your customers and members.
Whatever technology or technologies you choose, ensure that the Customer Experience is as much a factor in your decision as price.